Blurb:

Within the walls of Baalboden, beneath the shadow of the city's brutal leader, Rachel Adams has a secret. While other girls sew dresses and obey their male Protectors, Rachel knows how to survive in the wilderness and deftly wield a sword. When her father, Jared, fails to return from a courier mission and is declared dead, the Commander assigns Rachel a new Protector, her father's apprentice, Logan--the same boy Rachel declared her love for two years ago, and the same one who handed her heart right back to her. Left with nothing but a fierce belief in her father's survival, Rachel decides to escape and find him herself. But treason against the Commander carries a heavy price, and what awaits her in the Wasteland could destroy her.

At nineteen, Logan McEntire is many things. Orphan. Outcast. Inventor. As apprentice to the city's top courier, Logan is focused on learning his trade so he can escape the tyranny of Baalboden. But his plan never included being responsible for his mentor's impulsive daughter. Logan is determined to protect her, but when his escape plan goes wrong and Rachel pays the price, he realizes he has more at stake than disappointing Jared.

As Rachel and Logan battle their way through the Wasteland, stalked by a monster that can't be killed and an army of assassins out for blood, they discover romance, heartbreak, and a truth that will incite a war decades in the making
Source: Edelweiss (Thanks HarperTeen !)
Links: Goodreads
Expected Release Date: August 28th 2012(US)
Note:Younger Readers cautioned due to violence and gore and a pretty ruthless ruler who loves torturing people.
My Thoughts:
I will be honest I haven't been dying to read this book.The only reason I requested it was because of the BREATHTAKING cover (seriously it's so pretty!!!) but after reading two chapters I was hooked ...Why? Well,because C.J.Redwine used a concept I've been dying to read about in novels i.e A teenager or a person in their young twenties being made a guardian of another teenager.
Logan (19 years old ) is appointed the guardianship of Rachel (all of 16 years old) needless to say he has absolutely no clue how he's going to carry it off but unfortunately he has no other choice because nobody goes against The Commander (a.k.a BAD guy) and The Commander already has taken a huge interest in Rachel (NOT a good thing) .
At first I thought that this novel would be funny but it's not.It's serious and sad but basically the author takes your emotions through a roller coaster ride you will not forget.
Now Let's talk characters
Rachel
She was such a strong character (Mentally and physically) BUT..
there were parts when I just couldn't relate to her.Especially when Logan was out of the picture and It was just told from her perspective .I just wanted to skip those chapters and get to a chapter in which the story was from Logan's perspective.I have no idea why.There's nothing wrong with Rachel.Maybe she's a little too stubborn but that stubbornness is her strength too. I just can't put my finger on why I had a problem with her during the middle of this novel.I loved her in the beginning (A lot) but by the end of the novel, I wasn't in love with her anymore.One thing I really liked about her though was the fact that she could fight and in a society in which women are basically dishrags she didn't hesitate to stand up for her rights.
Logan
I LOVE THIS GUY! Words cannot describe how awesome he is ,but I'm going to try.
This guy can an invent amazing things AND he can fight!
He looks at everything analytically and that was AWESOME!
Best Case Scenario 1: She's an innocent caught up in all of this and means me no harm.
.........(leaving out 2 scenarios to avoid spoilers)
Worst Case Scenario 3: She's his spy dressed up to look helpless and pregnant.Hoping I'll pity her.Hoping to play on some sense of honor the Commander swears I don't have.
-57% of ARC.Can be changed.
This guy made me laugh.
Rachel and I are stuck together till the Claiming ceremony,when another hapless man can do his best to tame her strong will into something that won't get her tossed into the Commander's dungeon.
I wish him luck
.-
8% of ARC. Can be changed in the final version
"I hope the girls enjoyed learning how to host a dinner party."
Actually,I'm hoping Rachel didn't shock the Angeles family by expressing her strong distaste for setting a table with more than one fork per person unless you were expecting to use the second fork as a weapon
.
-11% of ARC .Can be changed in the final version.
I loved getting inside this guy's head as the story is told from both his and Rachel's point of view.
LOGAN I love you!
The Commander
Usually a story falls flat for me because the villain doesn't scare me enough.They generally seem very lame and pathetic and not worth the main characters time.BUT NOT THIS GUY! This guy was scary ..There were times when I was very scared for Logan and Rachel.If this guy was the ruler of my country I wouldn't be able to say anything in his presence.
This guy made me want to hide.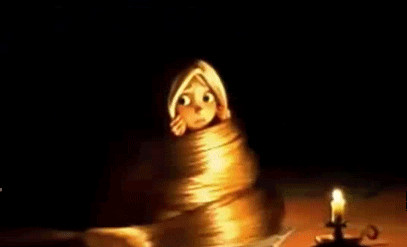 Title
I don't usually discuss the title of a novel but the title of this novel is perfect.It pretty much sums up what this book is perfectly.Throughout the novel I kept thinking that the name gives you a better overview of the novel than the cover.Defiance is the perfect title.
Pacing
I liked the pacing of the novel but it does slow down a little in the middle.Towards the end you're hooked again.So hang in there!
I enjoyed this book.I didn't expect to like it as much as I did and I loved the characters.There was no love triangle and frankly I didn't even notice that there was no love triangle till I saw a hint of it .So there is a possibility that there may be a love triangle in the sequel (I beg of you dear author NOT to introduce a love triangle .I will give you cookies if you don't)
Overall,this book was good and is worth a gander.
My Rating:
*This book is by a 2012 debut author.