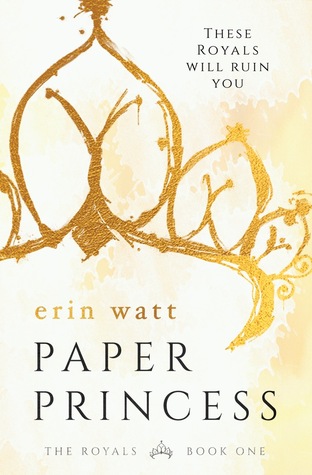 Blurb: From strip clubs and truck stops to southern coast mansions and prep schools, one girl tries to stay true to herself.
These Royals will ruin you…
Ella Harper is a survivor—a pragmatic optimist. She's spent her whole life moving from town to town with her flighty mother, struggling to make ends meet and believing that someday she'll climb out of the gutter. After her mother's death, Ella is truly alone.
Until Callum Royal appears, plucking Ella out of poverty and tossing her into his posh mansion among his five sons who all hate her. Each Royal boy is more magnetic than the last, but none as captivating as Reed Royal, the boy who is determined to send her back to the slums she came from.
Reed doesn't want her. He says she doesn't belong with the Royals.
He might be right.
Wealth. Excess. Deception. It's like nothing Ella has ever experienced, and if she's going to survive her time in the Royal palace, she'll need to learn to issue her own Royal decrees.
Content Warning: Not suitable for younger readers. This is classified as New Adult.it discusses sex and prostitution. It is also a pretty steamy book by Young Adult standards.
Source: Publicist. (Thanks Nina!)
Links: Goodreads, Amazon.com (Only $4.99),
Amazon.in
I had been reading some pretty great reviews of this book on Goodreads and was planning to check it out. Fortunately I saw an email from the publicist of this book right after my interest was piqued otherwise it would have taken ages for me to pick up this book (my reviewing pile is crazy and I'm trying to buy less till it's slightly under control).
Paper Princess was a surprise. It's not a path breaking story but the way it is written just manages to keep you engaged. I'm a sucker for those stories in which people go from rags to riches. I'm also a sucker for books with a lot of male leads (Especially if there is no love triangle or square or octagonal ...etc.). This book combines both to form the best popcorn- churning- blockbuster- romance- movie like goodness ever.
Paper Princess follows Ella Harper as she comes to terms with the fact that she has a new family now and that new family is not very welcoming.What I liked about Ella is how tenacious she is. She has that never-back-down attitude that I love in my heroines. I'd suggest people read this book for it's strong and independent heroine.
The male characters in this story are jerks. Especially Reed, He is super jerk. The fact that I'm willing to overlook his jerkiness just shows how much I enjoyed this novel. I liked the other brothers so much more than Reed though none of them are your golden boys.
I liked the complex adult relationships this novel explored. The adults are very much a part of this story. Callum and Brooke are not minor characters. They are very much present and important to the story.They are also complex and well built. Much more complex than at times the male protagonists.
I really enjoyed the novel. I know it has a lot of faults and it's not a new story but it just clicked with me. Looking at some of the Goodreads reviews, I see it clicked with a lot of others. I'm dying to get my hands on the sequel (Cliffhanger ending alert!).
Overall, Fans of
The Selection
and people who expected more from
Introductions by C.L. Stone
should definitely check out this novel. Others, I begged to read a portion of the sequel, I'm that invested in the story. Do check it out if you love angsty romances.
My Rating:
4/5
Sequel where art thou?