As Halloween is right around the corner, I thought I would make a list of books you can read if you don't feel like going trick-or-treating!
While this is not classified as horror, the book gave me chills.It's a beautifully written work suitable for young adults and even middle graders. It might make you more emotional than spooked.
The Naturals

by Jennifer Lynn Barnes.(Goodreads)
A YA crime fiction novel that I fell in love with. While the novel itself is not creepy, the concept and the things the characters go through are. I don't read many spooky novels so most of the items on the list might not be as scary as you wish.
While I didn't enjoy this book because of the love triangle, it definitely fits the Halloween vibe. Murders, supernatural tropes and mysterious things are found in excess in the novel.
A series of unfortunate events by Lemony Snicket. (Goodreads)
While more depressing and sarcastic in nature than a typical horror novel, I think the series is definitely worth a read on Halloween. The characters and the villains Snicket comes up with encompass the true spirit of Halloween (especially Count Olaf!)
The Raven Boys by Maggie Steifvater. (Goodreads)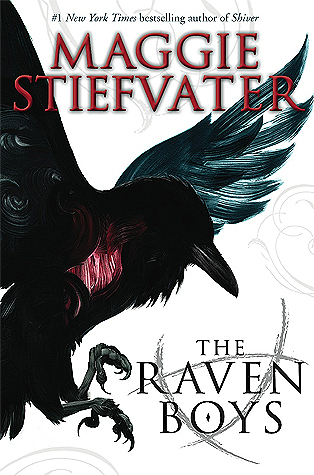 If you listen to audiobooks, I suggest you grab this one on Halloween. In my opinion this is one of those books that is creepy and spooky effortlessly. It sets the perfect gothic mood and manages to take you in from the beginning.
The Yellow Wallpaper

by Charlotte Gilman. (Goodreads)
A short story that unsettles you by asking some interesting questions. A very short Get Out but for feminists.
The Unbecoming of Mara Dyer

by Michelle Hodkin. (Goodreads)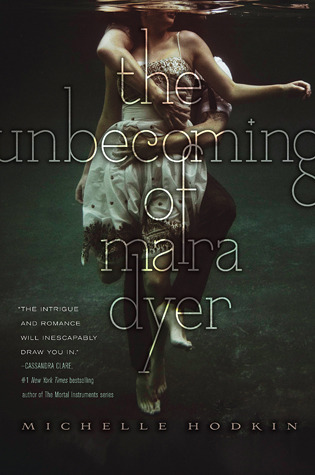 Nothing sets the spooky mood in a book like amnesia. The main character doubts everyone and everything she sees, pretty much like a horror movie in words.
Which books do you think are perfect for Halloween?